Kate Durbin
is a Los Angeles-based writer and performance artist who shows at Transfer Gallery in Brooklyn and has performed at the Pulse Art Fair, MOCA, the Hammer, and elsewhere. She is author of The Ravenous Audience (Akashic Books), and E! Entertainment (Wonder). Abra, an intermedia project with Amaranth Borsuk and Ian Hatcher, received an NEA-funded Expanded Artists' Books grant from the Center for Book and Paper Arts at Columbia College, Chicago and will be issued in 2015 as an artists' book and integrated iPad app. A trade edition is forthcoming from 1913 Press. Durbin is founding editor of Gaga Stigmata, and her tumblr project, Women as Objects, archives the teen girl tumblr aesthetic. She was the 2015 Arts Queensland Poet-in-Residence.
Amaranth Borsuk is the author of the poetry collections Pomegranate Eater and Handiwork. She works at the intersection of print and digital media with an emphasis on artists' books, installation, and digital/print hybrids. Her collaborative books include Abra, an artist's book and iOS app created with Kate Durbin and Ian Hatcher; As We Know, an erasure collaboration with Andy Fitch; and Between Page and Screen, a book of augmented-reality poems, and Whispering Galleries, a site-specific interactive work for the New Haven Free Public Libraries, both created with Brad Bouse. She has collaborated with artists on installations, art bookmarklets, and interactive works. Her volume The Book, forthcoming from MIT Press, traces the interrelationship of form and content in the book's development, bridging book history, book arts, and electronic literature to expand our definition of an object we thought we knew intimately.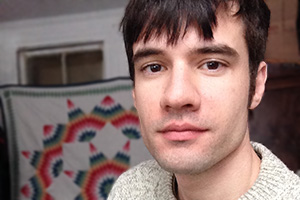 Ian Hatcher
 is a text/sound/performance artist and programmer whose work explores cognition in context of digital systems. He is the author of
Prosthesis
(Poor Claudia),
The All-New
(Anomalous), and developer of two poetry apps:
Vniverse
, with Stephanie Strickland; and
Abra
, with Amaranth Borsuk and Kate Durbin, published in conjunction with a print artist's book via the Center for Book and Paper Arts. He received his MFA from Brown University and lives in New York.